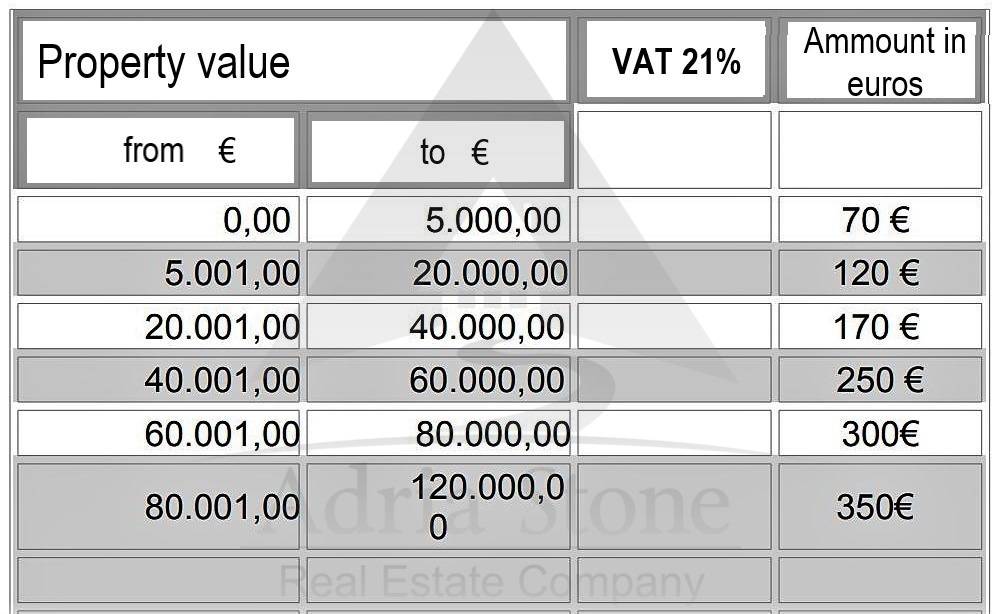 VAT of 21% is required to add to above listed tariff.
For a real estate property value over € 120,000.00, for every additional € 15,000, the fee is increased by € 10, but it cannot exceed € 5000.
In case we have a pre-contract, the fees will be subject to a 50% fee under above listed tariff. If a contract is signed with the same notary on the basis of a pre-contract, the fee for the contract will be reduced by the fee paid for the pre-contract, or 50%.
Notary processing of an annex to the contract subjects of 25% of the fee under above listed tariff.
For notarial acts terminating contracts, the notarial fee is 25% of the official tarrif.
COURT INTERPRETER SERVICES IN MONTENEGRO
If the buyer or seller is a foreigner who does not speak Montenegrin language, the signing of the purchase contract requires the presence of a court interpreter, who is obliged to fully translate the contract verbally and interpret it in cooperation with the notary.
The cost of interpretation when signing the contract is 50 euros per hour. In practice, 95% of contracts are signed in less than an hour.
Written translation of the contract costs the party 20 euros per page, which is usually around 200 euros for the entire contract. If the party pays for the real estate from a foreign account, we recommend that the court interpreter also makes a written translation and that it can be requested as an annex of the main contract.