Once you find the right property through a sales agent, and agree with the owner about the conditions of a purchasing procedure, a contract is signed to the public notary. The contract describes the obligations of the buyer and the details about the price and terms of payment . The buyer then pays a deposit , which is usually 5-10 % of the contract price. If we have a situation that the buyer cancels the purchase , the given deposit is not refundable. If the seller withdraws from the sale of the property, he is obliged to return the double amount of the deposit to the buyer. All costs to the public notary are buyers responsibility.
The contract explains that the buyer pays the seller the agreed amount , and after fulfilling all responsibilities towards the seller, the buyer acquires the right of ownership. When the seller receives the funds indicated in the contract, the notary on behalf of the customer submits the necessary documentation to the cadastre for transfer of ownership to the buyer.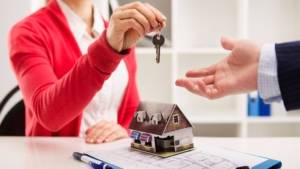 After purchasing, the buyer has to pay real estate taxes in the amount of 3% of the total cost ( 3% tax is not paid for new properties if the seller is a legal entity ) . The legal deadline for entries is 60 days, after that you are registered as the owner .
If the buyer is a foreigner , the signing of the Purchase Agreement by the law mandates the presence of a court interpreter . Foreign citizens can buy property in Montenegro without any limitation , as individuals or legal entity . The only exception is the purchase of a land. According to the law of a foreign individual cannot own non-urban land , or land whose area exceeds 5000 m2 .